COACHES
Adult Team Coaches:
Adult Team Lead Coach: Wednesday AM, EU Vice President
I have been a cross-country skier since Bill Koch won his Silver Medal at the Olympics in 1976. I bought my first pair of rollerskis not long after that. Other than a 22-year career in the Marine Corps, I have had a life-long love affair with cross-country skiing. It is poetry in motion. I hope to help others discover that passion. I have been involved with Endurance United since 2010 and train year-round for my annual pilgrimage to Hayward, Wisconsin to ski in the American Birkebeiner cross-country ski race. I have raced everything from bicycles (road and mountain), marathons, canoes, cross-country skiing, roller ski and other endurance races.
Adult Team Assistant Coach: Tuesday West PM, Wednesday PM, EU Board President
Adult Team Lead Coach: Monday West PM
I've been involved in skiing for 20 years now. I skied for Green Bay in college and have worked at ski shops in the past. I also have been a rep for Fischer & Swix at one time. I currently am in sales and distribution with the Madshus brand. I'm passionate about nordic skiing and love that anyone can do it at any age. Coaching is a way to teach people how to better enjoy the sport and have more fun. Coaching with EU is a blast. It's great to work with adults who enjoy skiing and improving.
Adult Team Lead Coach: Wednesday PM, Adult Team Assistant Coach: Monday PM
I have been skiing since I was 6 years old. I was an elite ski racer for nearly 10 years and I have coached for EU for 3 years. What I like most about coaching is helping people progress in the sport and finding more enjoyment from this activity.
Adult Team Lead Coach: Thursday East PM
I have been cross country skiing for over 35 years and have 16 plus years of Masters Cross Country Skiing coaching experience, coaching along side some very reputable people within the skiing community. As a teacher of technique, I also incorporate some intensity and strength into every training session. I listen to the athletes and will adjust the training session as needed. Most importantly is I love Cross Country Skiing, and love to share my love with other skiers.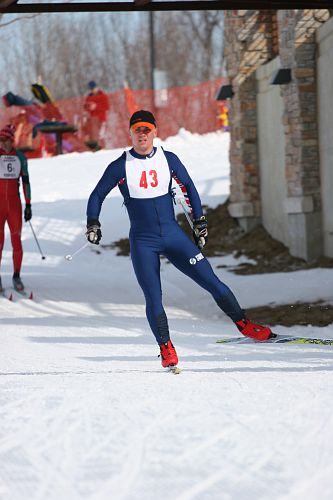 Adult Team Lead Coach: Tuesday West PM
I skied at Gustavus Adolphus College and have been coaching with EU since 2011. The best part of coaching for EU is that my group has become like family. I always look forward to having new faces and long time stalwarts. My main goal for each workout session is that it can be done by anyone from a recreational intermediate to an elite wave Birkie skier without losing the feeling of being part of one group.
Adult Team Assistant Coach, Tuesday East PM
I grew up a downhill skier, but started cross country skiing when I was about 14. I got into racing pretty quickly with Bridger Ski Foundation in Bozeman, Montana, and then raced in college at St. Scholastica. After graduation I worked for a ski shop and coached a high school team for two years. I started coaching with EU in 2014, and have more or less been here ever since. I love coaching for EU because we have such a fun community of people. We are small enough that it's relatively easy to get to know almost everyone, and it's always fun to see other EU skiers on the trails around town and at races around the region.
Adult Team Lead Coach, Tuesday East
Adult Team Assistant Coach: Tuesday East PM
I have been skate skiing and racing since I was in high school, but only learned to embrace classic skiing as an adult! Fresh classic tracks on a cold, crisp day are truly one of my favorite things in life! I joined Endurance United about 8 years ago as a participant and eventually found my way into coaching. I have coached both adults and high school students. No matter the age, I enjoy helping my participants find ways to ski faster, ski more efficiently, and to overall have more fun on snow!
Adult Team Lead Coach: Monday Women's Only PM
Britt loves coaching as another way to share her love of the sport with those who are on their way to becoming skiers and those who have been for decades. She started skiing with her parents and continued with the local youth ski club, Elk River High School, Minnesota Biathlon, the College of St. Benedict's, and the ETH ski club in Zurich, Switzerland. She has two long term goals-becoming a Birchlegger and seeing more skiers flying down the trails with big smiles on their faces.
Adult Team Assistant Coach, Thursday East PM
I grew up playing sports with balls, but started cross-country skiing as an adult after watching the finish of the Birkebeiner and thinking, "That looks like fun!" Since then I've finished 33 Birkies, endured a dozen years of year-round training, got my level 100 coaching certification, and had lots of fun skiing and racing around the upper Midwest. I began coaching about five years ago for Finn Sisu and joined EU for the 18-19 season. The best thing about coaching is helping a skier experience that "aha!" moment.
I began cross country skiing in 1971 and I have been training with EU since 2011. My first race was in 2012 and I am now a Worldloppet Master. I am a level 100 coach and I have been coaching the adult learn to ski classes since 2016. It is so exciting and rewarding to see how much progress is made by each of the adults during the 5 weeks of classes.
I love the outdoors, I love being active, and I love winter; so nordic skiing is a natural fit. It all started when my boys were 3 and 5 and we were looking for something to do on those long winter Sunday afternoons. We found MYSL (Minnesota Youth Ski League) which kicked off a family passion for cross country skiing. 16 Birkie's, 10 World Loppet races, and 7 years of chaperoning high school ski events, I still love it and the local ski community that are now my friends.
I have been a coach for the Learn to Ski program for the past two ski seasons. As a parent and now also a grandparent of xc skiers, I have enjoyed helping them learn and embrace the sport. It has been fulfilling, as well, to assist adults who want to improve their skills, many along with their children, who participate in one of the MYSL programs. My experience as a coach includes working with both high school skiers and adults through various training programs in the metro area. My skills were honed by the many great coaches I have worked with over the past 30 years. In addition to coaching, I have participated in a number of local, national, and international ski events over the past many years. Cross country skiing is my passion.
Anatoly Rosenflanz
Learn to Ski Coach
Andy Ubel
Learn to Ski Coach: Sunday
Tom Ferry
Learn to Ski Coach: Sunday
Junior Team Coaches:
Bridging Team Coach
This will be Katie's second summer coaching for Endurance United. She previously coached for Winona-Cotter ski team, skied for UW Green Bay and Hayward High School. This fall, she will be the school counselor at Lac Courte Orielles Ojibwe School in Hayward, Wisconsin.
Junior Team Summer Assistant Coach
This is Chris' sixth-year coaching for Endurance United! Chris skied for Anoka High School and The College of Saint Scholastica. Chris spends his fall, spring, and summer working at Finn Sisu and during the winters he follows the World Cup racing circuit waxing for Rex Wax for both Nordic and Biathlon.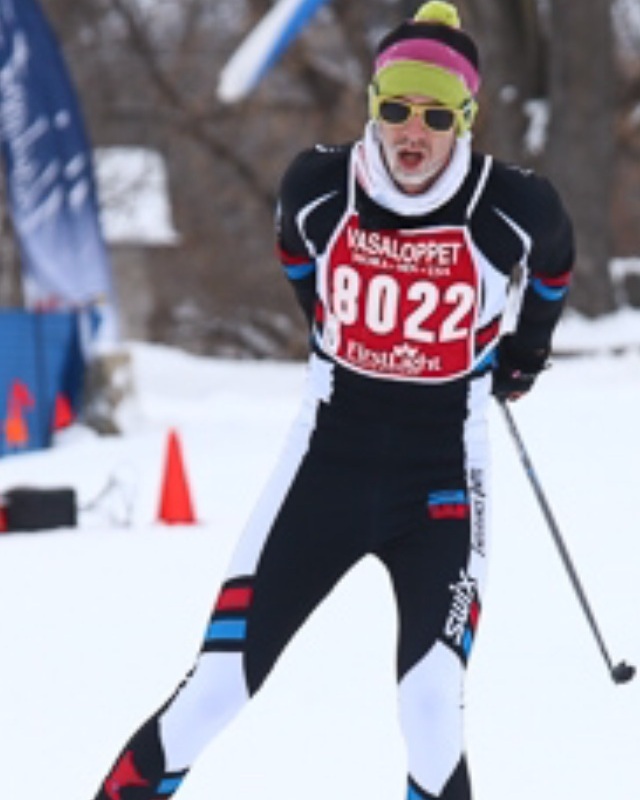 Junior Team Assistant Coach, JNQ Coach and Wax Tech
Tom has been coaching for Endurance United juniors since 2012, also occasionally working with adult and bridging programs. He has coached college skiers at St. Olaf and elite skiers on the World Cup, but EU juniors will always be his favorite. He's the weird dude who actually enjoys being elbow-deep in klister, but he really just loves being a part of EU's close community of outdoor people. Tom is also a librarian who works with teenagers and technology for Dakota County Library.
Junior Team Assistant Coach, JNQ Coach and Wax Tech, Adult Team Coordinator
Junior Team Head Coach, EU Program Director
Trail Kids Coach, EU Board Member
Kids are the bomb! They ski with joy! They remind you why you started skiing in the first place. I make a point of keeping the focus on fun and games. In the right environment kids will push their own boundaries. Every night someone will have a breakthrough. A good Trail Kids night? When the parents have to wait to pick up their kids because their kids won't stop skiing after 90 minutes. I got spoiled on Nordic Skiing in Anchorage in the mid 80's. I have been training with EU since 2011. I have the level 100 Nordic Ski Certification. I've completed seven Birkies. I want to become a Birchlegger.
Trail Kids Lead Coach, Women's Mountain Bike, EU Board Member
Julie was first introduced to Nordic skiing in high school while participating on the Roseville Ski Team. Her passion for outdoor activities has grown through participating in EU adult classes as well as coaching EU Trail Kids mountain biking, trail running and orienteering, and skiing, and Women's Mountain Biking. She has also returned to her alma mater to assist with coaching the ski team. Julie has her level 100 Nordic Ski Certification, Bicycle Instructor Certified Program Level 1 Certification, and serves on the Endurance United Board. Julie loves seeing people of all ages and abilities being active and enjoying the outdoor trails.
Scott "Bjorn" Cummings is a Special Education Teacher for a school district in the West Metro. Bjorn picked up skiing "late" after he graduated from the University of Minnesota-Twin Cities in 2012. He earned the nickname "Bjorn" from his family friend coach when he was wearing a Bjorn Dahlie ski jacket and struggling to learn the technique. Bjorn is training for his 5th American Birkiebeiner and other ski races in the Bold North. He enjoys an active outdoors lifestyle and has a bucket list goal of racing in the Norwegian Birkiebeiner from Rena to Lillehammer. When he is not skiing or teaching, Bjorn enjoys spending time with his border Terrier dog dubbed Babe Ruth, cooking, and watching sports.
Trail Kids Coach, EU/Skiwerx Coach
Molly Doda
EU/Skiwerx Coach:
Edric Lysne
Trail Kids Assistant Coach:
Per Nelson
Trail Kids Lead Coach: